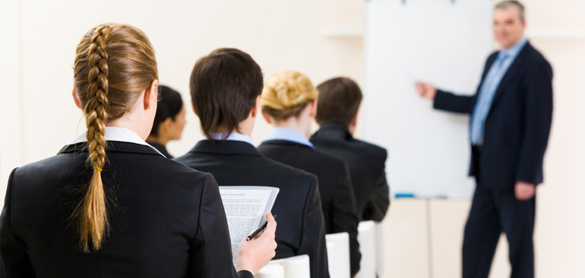 SPICA Engineering & Solutions, offers you the opportunity to technically train your human resources in specialized areas, which will allow your personnel to consolidate its general knowledge increasing work quality through professional excellence.
Training can be specifically adapted to your particular needs and can be carried out in our installations or in-house.
In all cases modern audiovisual and didactical techniques will be employed according to your particular requirements.
A great diversity of courses is offered in the following areas: Electronics, Automatization, Controls, Electricity, Corrosion, Metallurgy and Equipment Inspection, among which we have:
Industrial Motors Controls.
Basic Instrumentation.
Intermediate Industrial Instrumentation.
Advanced Industrial Instrumentation.
Digital Electronic Introduction
.
Programmable Logic Controllers (PLC) and Microprocessors Programming.
Panel View Programming.
Human Integration in Multiagent Systems (HIM) Programming.
SCADA I y II Systems Introduction.
Industrial Robotics.
Basic Corrosion.
Advanced Corrosion.
Anticorrosive Industrial Coatings.
Cathodic Protection.
Metallic Materials Failure Analysis.
Metallic Materials Selection and Design.
Welding – ASME Section IX.
Physical Metallurgy Practical Aspects.
Lifting Equipment: General standards.
Lifting Equipment: Inspection, Tests and Trials - Cranes, Forklifts and General Fittings.
Corrosion and Metallurgy Applicable Standards.
Among others. Upon your requirements we will send you details of any of the above mentioned courses. If there is interest in another course not mentioned please contact us.